Matt Woods is thrilled to announce the release of his latest album, Sawdust and Gasoline, available to all on May 1, 2015.
Sawdust and Gasoline is the fourth album from native Iowan and long standing purveyor of Blues and American roots music, Matt Woods.  Sawdust and Gasoline is comprised completely of original material in an age-old tradition, featuring slashing slide guitar work, shake-it-don't-break-it rhythms and powerful vocals.  In order to capture the impulsive style of Woods' solo performances, the album was recorded live, in studio in Ames, IA.  In Woods' own words, "This isn't my first rodeo, but, it is a rodeo".
Woods' past solo release, If I Was a Fish, and the two albums released with his band, Matt Woods and The Thunderbolts (Be My Friend and Matt Woods and The Thunderbolts) have received national recognition and acclaim.  Including positive reviews in Blues Revue and Dirty Linen and a top 5 finish as one of the International Blues Foundation's Best Independent Albums of 2007.
Matt Woods is also a three-time winner of the Iowa Blues Challenge and semi-finalist at the International Blues Challenge in Memphis, TN.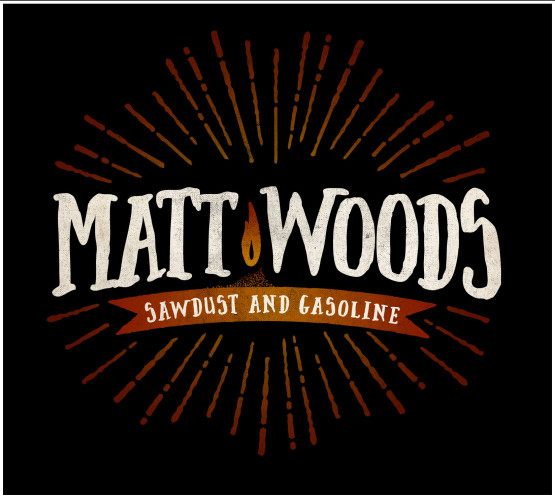 ORDER HERE